Ms. Morgan Goldstein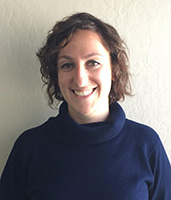 Ms. Goldstein comes to Mill Creek with a zest for teaching young minds. Having been raised in the Fremont Unified School District system, she understands the excellence that this community prides itself with through their academic excellences. Attending Ithaca College in New York upon graduating high school, she proudly carries a double major in English and Drama, both receiving Magna Cum Laude graduation status. Finding that her passion for literature and drama could not be denied, she continued her graduate studies in earning a Masters in Fine Arts in Dramaturgy and Theatre Studies from the ART/MXAT Institute at Harvard University. Ms. Goldstein has worked at numerous theaters worldwide, including the Smith Center for Performing Arts, the American Repertory Theater, and the Moscow Art Theatre School. With her strong theater background, Ms. Goldstein utilizes the performing arts to strengthen students' content skills and engagement with English Language Arts.
Her academic studies did not stop after receiving her Masters degree. She continued to pursue her love for teaching by earning a teaching credential and Masters in Arts in Education from UC Davis. Ms. Goldstein has taught college prepatory and honors English at the Sophomore level while also anchoring the Drama courses at Mission San Jose High School, and currently teaches English at Oak Grove High School in San Jose. Some of her favorite plays are M. Butterfly by David Henry Hwang, Polaroid Stories by Naiomi Iizuka, and The Pillowman by Martin McDonagh. However, her favorite book of all time is The Master and Margarita by Mikhail Bulgakov.
Ms. Cindy Lee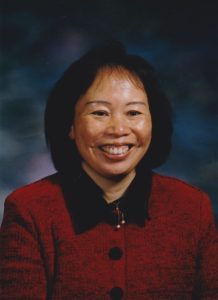 A native to the Bay Area, Ms. Lee attended UC Berkeley where she pursued a Bachelors in Arts in Social Sciences. She first began her career working in Administration at Xerox Corporation. After many years of pursuing a career in Business, she knew that her a second career was waiting for her. Having always loved all things literature, she knew that a classroom is where she needed to begin a career that could share her passion for English. Ms. Lee spent her 17 year career at a private school where she taught all levels of English. Upon retirement, she spent the bulk of her career teaching AP English Literature and Language. Encouraging students to think critically, to evaluate information, Ms. Lee is attentive and sets high expectations for her students.
She is eager to continue sharing her love for writing and perfecting a student's grammar through helping rising Seniors with the college essay. Ms. Lee is excited to be part of Mill Creek and looks forward to reading stories that will move the admissions board.
When she is not correcting papers, Ms. Lee sings in her church choir and teaches Sunday School for adult women.
Ms. Sherry Mao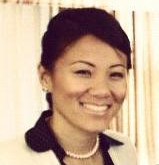 Ms. Mao earned a B.A. in English Literature and Psychology from the University of California, Irvine. There, a vista of literary possibilities opened up to her, particularly the era of Modernism in literature, both its impacts in the US and abroad. She earned a teaching credential from Cal Poly Pomona's Teachers College shortly after completion of her studies at UC Irvine, eager to share her passion for literature with young minds. After earning her teaching credential, Ms. Mao had the opportunity to teach 7th and 8th grade English at Mesa Robles, a California Distinguished Middle School, in Hacienda Heights, California. During this time, she taught English courses aligned to California State Standards and her students had the opportunity to discourse prominent works of prose and poetry ranging from Edgar Allan Poe's "The Tell-Tale Heart" to Walt Whitman's " I Hear America Singing" to poems by Pablo Neruda.
After years of teaching, she wanted to continue her education as a believer of lifelong learning. Ms. Mao moved to New York City to pursue a Master's degree in English and American Literature from New York University. This experience not only unlocked her eyes to American writers such as Jack Kerouac and the 1950s Beat movement in New York City, but it also helped her to learn how location, geography, topography, and metropolitan landscapes can both influence and inspire the written word.
Upon graduating from NYU, she began teaching for Success Academy Charter Schools, a network of charter schools that are trailblazing the path of educational reform and reversing the achievement gap among students in the US. In the State of New York, Success Academy schools ranked in the top 2.5% in English. As a 9th and 10th grade English Literature teacher, Ms. Mao is committed to providing a world-class education to her students by incorporating college prep curriculum. Among 1,000+ teachers, Ms. Mao was also selected as a recipient of Success Academy's Teacher Excellence Award for the 2014-2015 school year.
Ms. Mao is thrilled to be joining the Mill Creek Academy's college admissions consulting team. An expert at essay commentary, Ms. Mao looks forward to assisting students through the personal statement revision.
During free time, Ms. Mao enjoys crocheting, perusing museums, exploring the greater New York City area, and cuddling with her cat, Cheddar.
Ms. Johanna Sherrier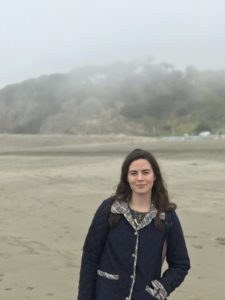 Ms. Sherrier benefitted from a public school education growing up in Montclair, NJ, enrolled in one of the first magnet school systems in the country. She attended Tulane University in New Orleans and discovered her passion for literature and writing in her first undergraduate English class. This inspired her to pursue a double major in English and Communications with a minor in Psychology. During her time in New Orleans, Ms. Sherrier worked at a local charter school, teaching Kindergarten art classes as well as providing individual instruction for all elementary grade levels.
Upon graduating in 2011, Ms. Sherrier moved to New York City and worked in public relations at Rubenstein Public Relations. However, she soon was drawn back into the world of academia, and in 2014, she continued her education journey and enrolled in the Master of Arts Literature program at City College of New York (CCNY).
At CCNY, Ms. Sherrier immersed herself in the world of composition pedagogy, gaining adjunct experience teaching a variety of undergraduate writing courses including: Freshman Composition, Fairy Tales and the Re-Writings, Writing for Engineers, and Prose Workshop. In 2017, she earned the Norman Levine Outstanding Teacher's Award presented by CCNY. In an effort to further explore the issues of education equity in NYC, Ms. Sherrier accepted a teaching position at Success Academy, the largest charter-school network in the state of New York, teaching sophomore Literature and Writing.
Ms. Sherrier is eager to join Mill Creek Academy's talented team and guide students through purposeful feedback to elevate their personal statements. She believes that everyone can be a capable writer with plenty of editing, hard work, and determination.
During her free time, you can find her sitting on a bench at a local museum just soaking in the beauty that comes with art and history.